by Marty Caswell
The Chargers have taken the "Next Man Up" mantra to a level beyond absurdity when it comes to their center.
All Pro-center Nick Hardwick? IR after one game. Doug Legursky? IR after two games. Rich Ohrnberger, a career journeyman who had never started more than four games in a season? Out for the year after seven starts, after battling ankle and back injuries.
Now the latest insult to injury, 3rd round pick Chris Watt, a career starter at guard at Notre Dame, who made his first NFL start  at center versus the Rams tough defensive front ( and  played well), then suffered a calf injury early in the Chargers second half at the Baltimore Ravens.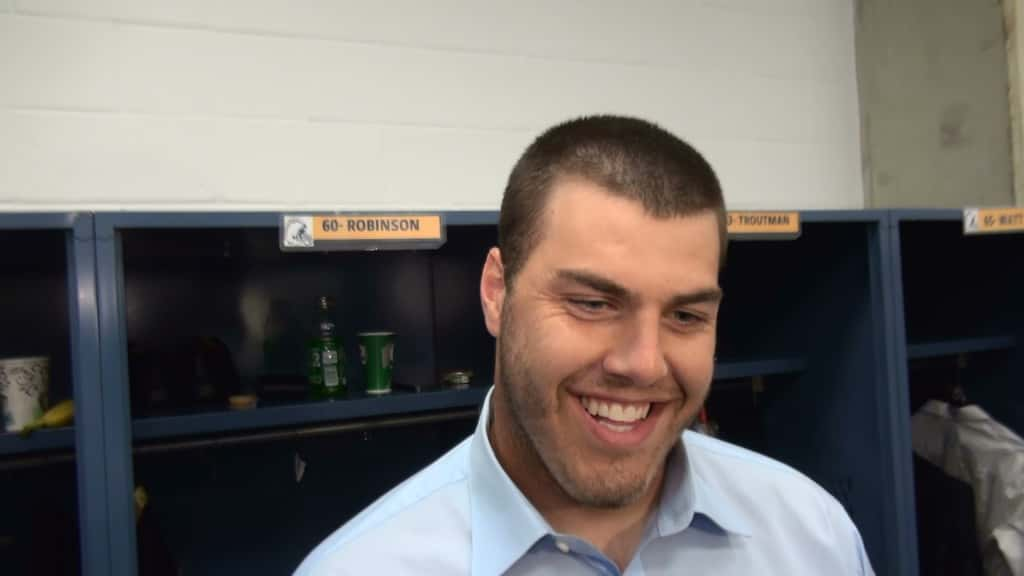 The next man up? Well that would be Trevor Robinson, who was signed off the Cincinnati Bengals practice squad shortly after the Chargers placed Legursky on injured-reserve. Fittingly enough, Robinson hosted Watt during a recruitment trip to Notre Dame, and replaced him when Watt went down on the 2nd series in the 2nd half versus the Ravens.
"Trevor did a great job," said head coach Mike McCoy. "It's kind of funny, I looked back and I'm out there looking, watching the game, and obviously I don't see everything in every game and suddenly I see him running on the field and I look back and 'what are you doing' and he had saw Watt limping around out there, he's ready to go. It was a great start."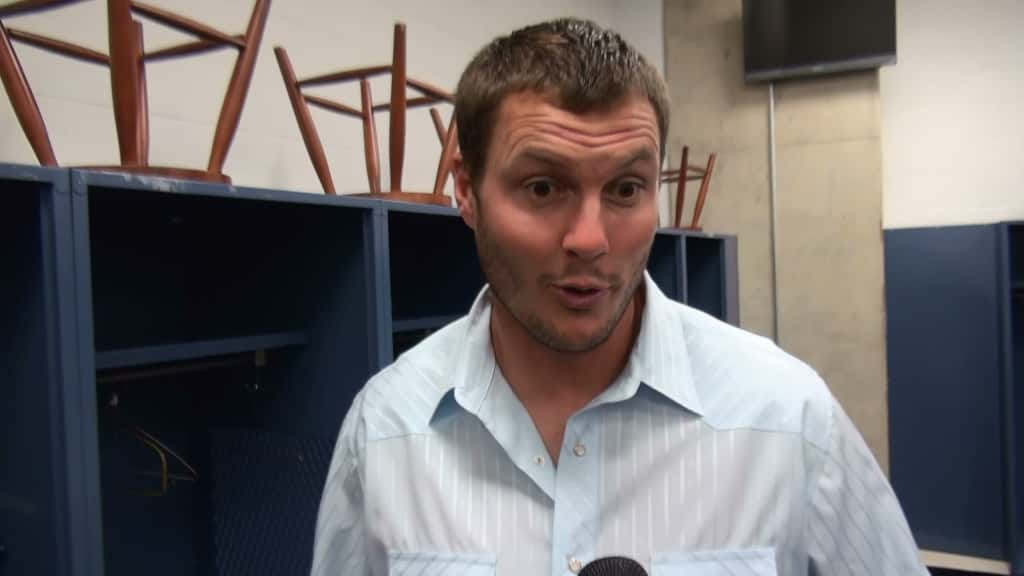 As Philip Rivers quipped wryly after the 34-33 win over the Rams "It's our fifth center. More center than losses. You know? That's pretty crazy."
For those of you keeping score at home, that's four losses, five centers.
Pretty crazy? Try pretty insane. So is leading three touchdown drives in the 2nd half versus the Ravens with your 5th string center, a guy who hadn't started a game in any capacity since 2012. Insane? How about three touchdown drives, all under three minutes in the second half with the fifth center of the season? But the Chargers did just that.
Even more remarkable is the limited snaps Robinson had taken with Rivers during practice. Getting Watt acclimated with Rivers over the last few weeks was a priority so it's understandable that Rivers and Robinson had limited snaps together. But Robinson says it's a mentality he was prepared for.
WATCH: Trevor Robinson on Next Man Up, Eric Weddle on Philip Rivers

"It's been a while since I started," said Robinson.  "Just the role that I've been in for the majority of my career as a backup, you learn to kind of prepare, as if the only play you're not playing in is the first one. So you have to prepare like a starter."
"Two minutes with a guy like Philip is plenty of time to make things happen."
I think Mike McCoy was joking when he said "everyone on our team is a backup center." Ok, I hope he was joking. But the way this season has transpired, very little would surprise.
Watch
Tom Telesco on Chris Watt & Ryan Mathews' future  
Listen
Boston Globe's Ben Volin joined Darren Smith on Chargers/Patriots and why this is the Pats best defense in a decade. Listen to it HERE
Comments
comments