February 24, 2015
by Marty Caswell
Padres skipper Buddy Black gathered his pitchers and catchers around on Sunday and told them "today is the day you start building the relationship between pitchers and catchers."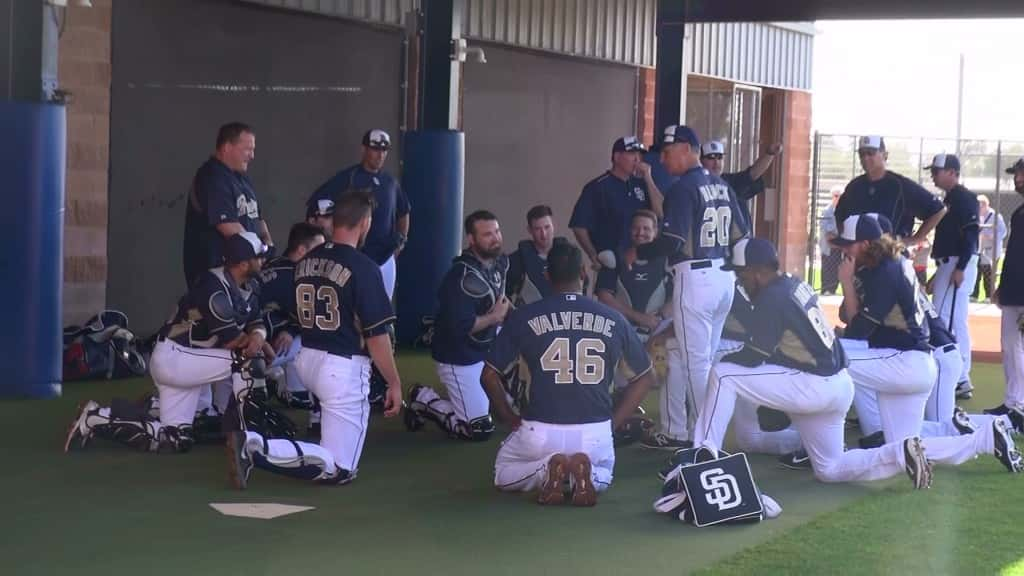 A whirlwind off-season included trades of the Padres primary two catchers from 2014, Yasmani Grandal to the Dodgers in the blockbuster deal for Matt Kemp, as well as Rene Rivera to Tampa as part of the three-team trade that sent Wil Myers to San Diego.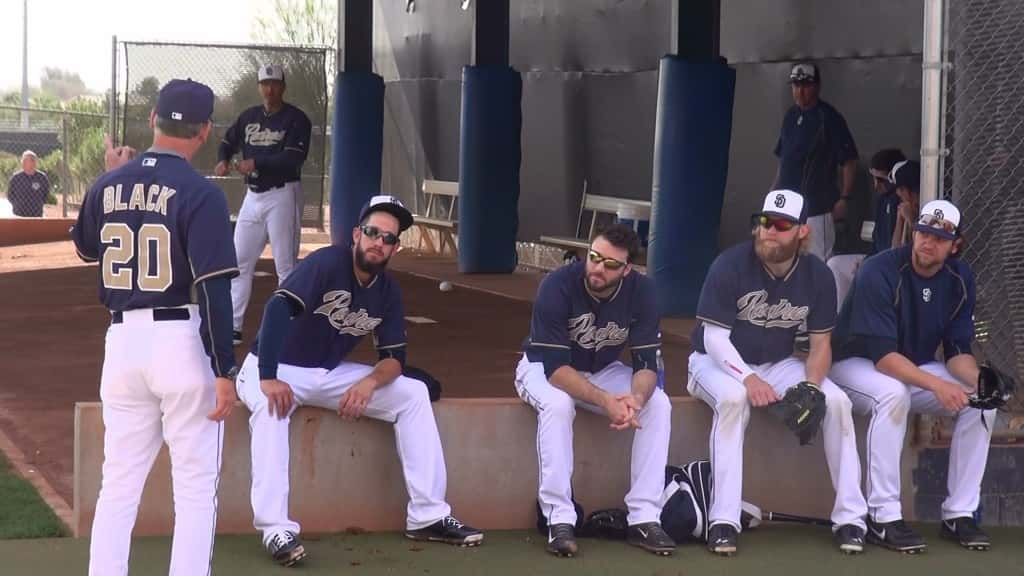 Pitchers and catchers normally report a full week before the position players but for the Padres pitching staff, becoming acclimated to two completely new faces who are expected to vie for the majority of the catching duties is especially important.
Derek Norris, who was acquired from the Oakland A's for Jessie Hahn and Tim Federowicz, also part of the Kemp deal have already spent a good portion of their camp learning what each of their pitchers tendencies are, including location, velocity and how they communicate.
Padres pitcher Andrew Cashner discussed what's most important in the building the relationship with his new catchers.
Watch it HERE
A few of the interesting camp battles include competition at centerfield, starter at third base and the fifth starter in the rotation. Former Toronto Blue  Jay Brandon Morrow talked to Darren Smith on Monday on competing for the role, attending Cal with Tyson Ross and his epic Friday night battle versus Ian Kennedy. Listen to it HERE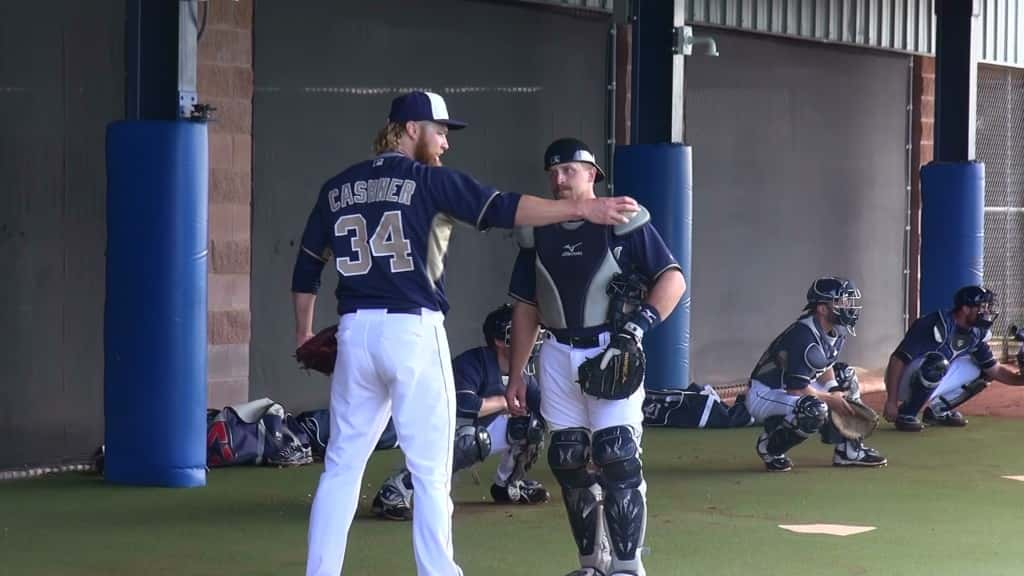 Watch the Competition for the 5th starter
Comments
comments