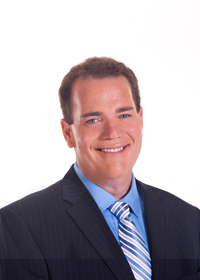 Bryan L. Garrity, J.D. is your listing and buying expert. It's hard to find that combination along with strong negotiating skills. How he got to where he is today began with graduating from Thomas Jefferson School of Law. He is a transplant to San Diego from nearby Orange County. Bryan was able to accomplish getting his law degree in 3.5 years while working full time at the law firm.
One thing lead to another and Bryan spent the next 10 years working in the legal arena. His main focus as a Law Clerk was in the personal injury arena wherein he interfaced daily with all (or most) insurance carriers who wrote policies in California at that time. This was an ever changing field wherein the corporate monsters (insurance carriers) who had the coffers to pay big time lobbyists were able to secure many statutory changes which were only punitive to the consumers injured in accidents.
It was both shocking and a wakeup call as to who has the power! Bryan was, and remains, a vigorous advocate for all of his clients and had no problem in going "toe to toe" with even the toughest of the corporate disciples who felt everyone was a liar and people just had their hand out for a free pay day!
It was during this time that Bryan's negotiating skills were sharpened and his passion for consumer advocacy became a day to day part of the job. While most attorneys would roll over and accept what the insurance companies propounded upon them, Bryan worked tirelessly to see that his "people" not only got the maximum settlements but also the most fair despite heavy regulatory changes that only impeded consumer rights in that arena.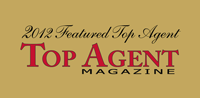 Bryan first became involved in Real Estate in 2003. He learned mortgage along with the sale of real estate. Bryan's legal background came in handy in helping to decipher contracts and making sure his clients were protected. It felt as if there was an actual reward for the consumer at the end of most transactions. It reignited Bryan's passion.
It seemed that Bryan had found a career where the adversarial nature of the job was minimal. It was more about helping people realize their greatest dream…the American dream: home ownership.
With several years of real estate experience under his belt, Bryan saw the need for consumer protection beginning to rise to the surface. Bryan knew that with his legal background and strong knowledge of the mortgage market and real estate sales it was time to dive in and help consumers find an answer. Suddenly, investors overnight in some cases lost their appetite for mortgage backed securities. This meant that large mortgage warehouses were closing overnight as there was no way for them to sell off the mortgages that were clogging their credit lines and not only were consumers losing their access to credit but large entities were closing overnight.
Bryan was consulted time and again by clients who didn't know what to do. There were no options in early 2007. If people were in a jam, they more than likely faced the prospect of losing their most values possession, their homes! The mortgage servicers were not equipped to handle what was soon becoming a flood of requests for loan modifications or short sales.
Consumers began to lose their jobs, the economy on a bigger scale was in trouble and solutions were needed. All of a sudden loan modification companies who would charge consumers horrendous fees began to pop up. They would take clients' money promising them a result only to have the consumer lose their initial investment for retaining these "professionals" services but also their home. It was tragic.
Bryan put a team together and reached out to help folks in trouble. Many of the people were in loans they couldn't afford even with a modification. It was then that Bryan began to work and represent clients in short sale transactions. The banks were not receptive. Bryan's strong negotiation skills helped achieve success in many of these transactions.
But the market has changed again. Short sales have pretty much dried up and a more diverse group of buyers and sellers are back out there. MOST Agents treat everything cookie cutter – buying business plan. Bryan knows that when we are selling – every house has a different business plan. Each house, location and situation are unique. There is no set recipe or plan. He is a master at discovering your home's sweet spot to get you the best price and for buyers, to match you up with the best solution: price, location, property for your needs.
Bryan has gone through the shake-up of 2008-2009 and his clients have all come along with him to a positive position. Bryan doesn't want consumers being paralyzed with fears but knowing that options exist. If you are going to sell or buy a home, you need a professional like Bryan. Bryan Garrity, with his strong legal background, understands what needs to be done in order to protect the consumer. Bryan is there for his clients, day or night.